I'm recently returned from my summer vacation. We went to New Zealand and the Cook Islands, mainly to visit friends and family (my husband is from New Zealand), but also to rest, relax, and generally be tourists. This was not my first trip to either location. It wasn't even my children's first trip to New Zealand.  It was, however, their first visit to the Cook Islands, and to any of Polynesia, really. We took my older daughter to Kauai when she was a toddler, but she does not remember it.
Unsurprisingly, we had a great time on vacation. I had been looking forward to showing my kids what a special place Rarotonga is, and that experience didn't disappoint. It didn't go exactly as expected, but nothing ever does. Still, they "got" why we like to visit Rarotonga. It is not just the beautiful beaches.
We were due to fly out late on a Saturday evening. We have friends in Rarotonga, so we had a place to stash our stuff and clean up before the flight, allowing us treat Saturday like a regular vacation day. But not quite… one of the things about Rarotonga is that things close up on Saturday after lunch. There is a Saturday morning market (which is wonderful), and then things start shutting down. Most (but not all) restaurants and bars are open through Saturday, but the shops close. And come Sunday, even most of the restaurants are closed.
My 9 year old was intrigued by this when I explained it to her. We also explained that a lot of places used to be like this, and that shops in the US used to close for weekends and holidays. We talked a bit about why they don't now, and the good sides of that. I do see the good sides to our more 24/7 culture. I am not actually advocating going back to the days when you couldn't go to a shop on Sunday here in the US.
I do think, however, that we should be aware of the trade off we made when we moved to a more "always open" culture, and take steps to mitigate the downsides.
What we traded away for convenience and the ability to set our own schedules was the luxury of having someone else defend our work boundaries. In the "everything closes down on Sunday" world, you had no choice but to take some actual time off every weekend. That boundary was so effectively maintained that I suspect some people didn't even register it as a boundary that was helpful to them.
But it was helpful. I've written about boundaries and why they are helpful before, so I won't reiterate that here.
Instead I want to encourage you to do the work of setting boundaries and giving yourself some actual downtime. Take your vacation time, and really unplug from work. Don't just wait for the vacations, though. Also create some time every week that is free from work.  This may feel very unnatural at first. It feels unnatural to me when I transition from a crunch time that required a lot of weekend work back to a more regular work schedule. I find I have to consciously step back and plan time to relax. At first, I feel a little guilty, like I should be working. After awhile, the relaxation becomes normal, and then I get the real benefit of true relaxation on my weekends.
Similarly, I like my vacations to be at least two weeks. This gives me time to fully transition out of work mode and get a good solid 7-10 days of true break time. In fact, before we had kids (whose illnesses eat up time off allowances), my husband and I often took three week vacations.
If necessary, I'll check in periodically or log in to run certain well-defined tasks. But I will not engage in regular email correspondance during my vacation. Instead, I give people a phone number they can call or tell them to email me with a special phrase (like "NEEDS IMMEDIATE RESPONSE") in the subject line. In my 15+ years of doing this, I think I have gotten one phone call and maybe three "needs immediate response" emails.
My rewards for managing my work boundaries and allowing myself real downtime are many. I think it makes me healthier and more mentally and emotionally resilient. I know it makes me happier. It also gives my brain time and space to come up with new and creative ideas. I come back with far more energy and enthusiasm for my work than I had before I left.
Last year, we did a major remodel on our house instead of taking a proper vacation. We had a short break in France for a friend's wedding, which was wonderful and definitely helped, but we did not take our usual "big" vacation. I suffered for it. I think my productivity suffered for it, too. I pushed through my goals list, but I think I would have gotten more done if I'd actually made the supposed "staycation" we took later in the summer real downtime. I also came very close to truly burning out at the beginning of this year.
I won't make that mistake again. My husband and I both love to travel, so we usually take travel vacations. If we ever skip that again, though, I'll be sure to take a proper break at home.
Next week, I'll write a post about how I arrange my projects and manage my teams so that I can take these real vacations. I'll also talk about how that has changed as I have transitioned into my new role as a consultant and entrepreneur.
For today, though, I'll leave you with a couple of pictures to demonstrate some of the side benefits of taking real time off: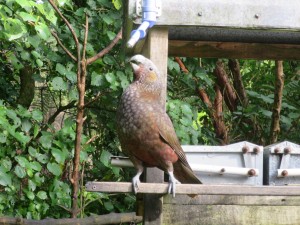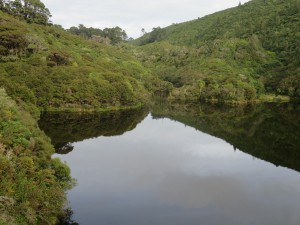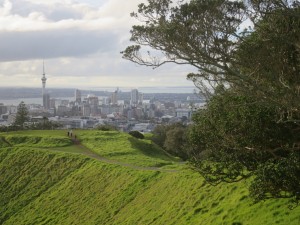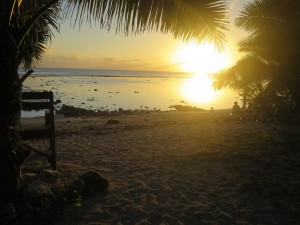 Take your time off. Go out, notice and enjoy the beauty wherever you are. You'll be better for it, and so will your work.