I have written two short ebooks.
Taming the Work Week is about personal productivity, and how to have a strong career without working ridiculous hours.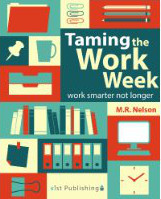 Purchase it at your favorite ebook shop:
Or directly from the publisher.
Navigating the Path to Industry: A Hiring Manager's Advice for Academics Looking for a Job in Industry  has tips and practical advice for how to run a non-academic job search, and avoid some common pitfalls people transitioning from academia make.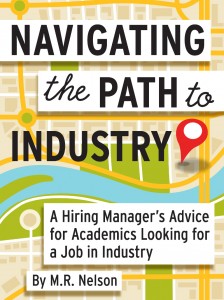 It is available now:
Or directly from me, via Gumroad.
My Amazon author page is http://www.amazon.com/author/mrnelson