Meetings don't have to suck.
Learn how to run more effective meetings and make the time you and your team spend in meetings useful, not wasted.
And, because the whole point is to stop wasting time, this is a focused seminar, with no fluff. Learn the basics of running better meetings in just one hour.
This is a recorded online seminar.
This seminar will teach you how to:
Sometimes the most effective thing to do with a meeting is to cancel it and do something else to achieve your objective.
Different types of meetings need different techniques. Make your meetings more effective and productive by recognizing what type each one is.
Keep your meetings on track and make them more productive using a series of straight-forward steps.
Buy Now
Buy Now!
Purchase this seminar for just $20.
Click the Buy Now button to go to GumRoad and purchase the seminar. You will download all of the files directly from GumRoad.
The purchase price includes:
The recorded seminar
The class slides
A template for your meeting agendas
A template for your meeting minutes
A template for a status report that can shorten or replace some meetings
Questions? Contact me at melanie@beyondmanaging.com
This seminar has a money back guarantee. If you're not satisfied, tell me why and I'll refund your money: no hassle.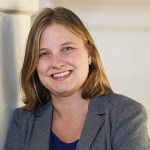 I am a consultant specializing in scientific data management and the effective management of people and projects. Prior to starting my own consultancy, I led teams and projects in the biotechnology industry for more than ten years. I am not a devotee of any particular project management process: I believe in understanding the fundamentals and tailoring the process to fit the team and the work. I have a Ph.D. in biochemistry from The Scripps Research Institute.