Get more done… without working more hours.
Great projects don't happen by accident. Learn how to make your projects run better by planning better.
Whether you work on your own or have a team, learning to think about your project like a project manager will help you get more done with the time and resources you have.
If you hear "project management" and think "useless, bloated process," this course is for you. We'll discuss the goals behind the processes, so you can understand what tools and techniques will have value in your specific situation, and build a process that helps you succeed instead of hindering you.
This is a recorded online class.
In this course you'll learn how to:
Buy Now
Buy Now
Purchase this recorded class for just $75
Click the Buy Now button to go to GumRoad and purchase the seminar. You will download all of the files directly from GumRoad.
This is the recording of an online course consisting of two 1.5 hour sessions.
Testimonials from past students:
This was an excellent quick and dirty introduction to project management for those of us who don't have the time or need to explore certification. The scope of the workshop was just right for getting started.
I thought the course was great… I started implementing the techniques you discussed within an hour of the end of the webinar.
I was getting frustrated by project management tools, because I was trying to use them to juggle multiple projects. Now that I actually understand the difference between project management and program management I think I'll be about to use them a lot more effectively.
I really liked the fact that it was a short overview about project managing, with just enough examples to see and compare methods, so I can pick which one seems best suited to my task.
About Melanie Nelson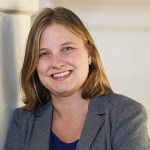 I am a consultant specializing in scientific data management and the effective management of people and projects. Prior to starting my own consultancy, I led teams and projects in the biotechnology industry for more than ten years. I am not a devotee of any particular project management process: I believe in understanding the fundamentals and tailoring the process to fit the team and the work. I have a Ph.D. in biochemistry from The Scripps Research Institute.